Made-to-Measure Aluminium Shop Fronts
A shopfront covers apertures in stores and other surfaces. They coil and roll above the entrance rather than out the sides. Simple wooden roller shutters and robust steel variants, such as aluminium shop fronts with increased security and fire protection, are some options.
To provide the highest level of security against break-ins, they are frequently put over windows and doors; they can be employed at both external and interior entrances. Additionally, these units provide weather protection, especially in places more vulnerable to intense weather conditions.
Marshall Shopfront provides the best and perfect solution for your business and domestic purposes.
Aluminium Shopfronts: A Versatile Option
As aluminium is one of the easiest and simpler metals to work with. It is adaptable and easily customisable as equivalents made of plastic; it is made of a much stronger material, thus improving your storefront.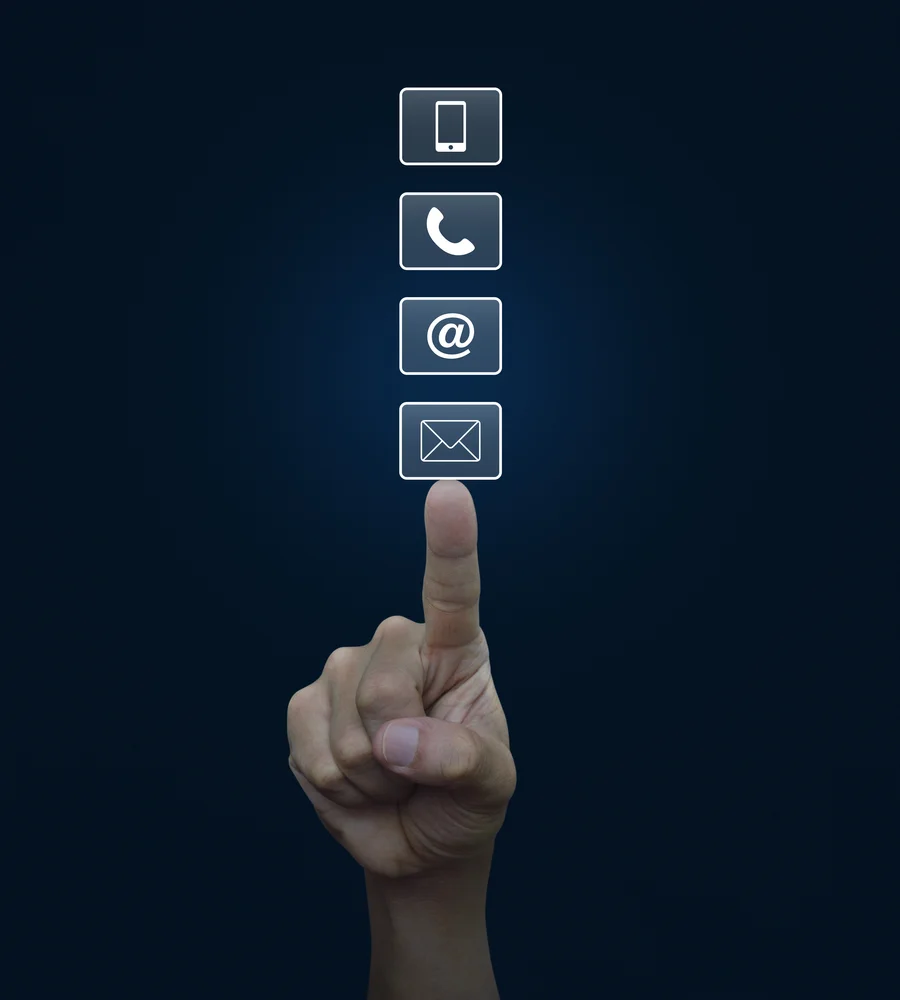 Need Assistance?
If you have any question feel free to contact us!
Security-wise, aluminium maintains its flexible strength even after shaping, which means it maintains its capacity to withstand being torn apart. This means it is suitable to fit any required size and shape; you can choose designs that enhance the main entrance of your business.
So, Marshall Shopfront is your ideal option whether you are looking for Aluminium Shop Front Doors for your office, warehouse or even home.
Bespoke Made; Build to Last
Regardless of its lightweight properties, aluminium shop fronts are highly durable. Typically, aluminium shopfronts survive more than a decade without regular maintenance.
Moreover, if you want to change, repaint or update aluminium shop front windows, our skilled team will give your shopfront a whole new and stylish look by repainting or changing it easily and rather hassle-free.
On top of that, if you want a bespoke or personalised design., our team can do it effortlessly. They will visit your store personally and take hands-on measurements that are perfect and precise according to your premises.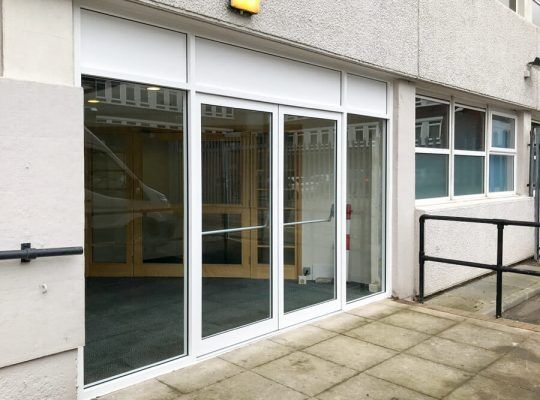 Aluminium Shopfronts: Combine Style with Practicality
Aluminium Shop Fronts have become highly popular across many businesses. By installing them, you can create an elegant and stylish shopfront, simultaneously providing various benefits. A few of them are:
Eco-friendly: Aluminium is derived from a natural material called Bauxite, meaning it is an entirely safe and healthy material for the environment. It also helps in reducing your carbon footprint due to its safe manufacturing process.
Budget-friendly: Aluminium is a material that is widely accessible, ensuring that the cost of manufacturing and installation is kept at a reasonable level. Furthermore, aluminium has some of the highest thermal performance on the market, so when combined with glass, it will have strong insulation abilities, lowering your heating costs and helping maintain a comfortable and cosy temperature inside your home or office.
Security: Aluminum shopfronts offer excellent levels of security because of the material's strength. Additionally, all glass is placed with reinforced glazing to add a layer of strength and protection. Our team manufactures, without sacrificing aesthetics or design, the combination of strong aluminium glazing, which offers an almost dense wall of security for your storefront.
Efficient Repair and Maintenance Service
At Marshall Shopfront, we have experts in repair and maintenance to face any type of situation, whether minor or significant. Our team will repair any shop front aluminium frame within no time.
Conversely, maintaining aluminium Shop Fronts is crucial for their durability and lastingness. Therefore, if you want our assistance in maintaining your shutters, we will be available at your doorstep. With our remarkable service, you can trust that your aluminium shop fronts will remain sturdy for years.
A Plethora of Options Suitable for All Requirements
At Marshall Shopfront, we offer a range of shutters to choose from, including:
Speed Doors
Aluminium Brick Bond
Steel Fire Shutters
Sectional Overhead Doors
Transalpine
Roller and Garage Door Shutters
Competitive Prices You Won't Find Anywhere Else
Several aluminium shopfront providers in the market claim to be the best. However, Marshall Shopfront is a reliable fitter that provides reasonable aluminium shopfront costs.
Marshall Shopfront: Solution for All Your Needs
When you hire us, you can sit back and relax because our team is skilled and will provide excellent services without compromising on the quality of work.
Our experienced workers provide quality repair, maintenance and installation services
Our trained team has extensive knowledge and expertise in manufacturing premium quality Aluminium Shop Fronts.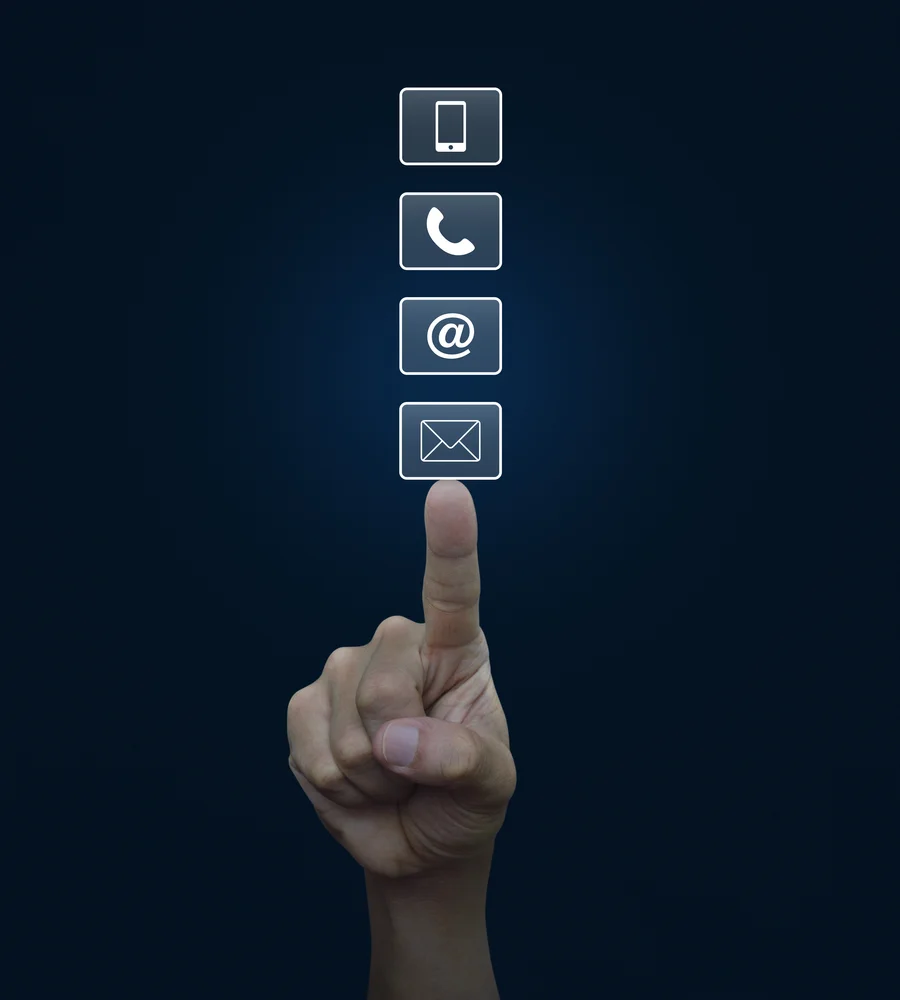 Need Assistance?
If you have any question feel free to contact us!